BOROUGH GREEN PARISH COUNCIL

Statement Below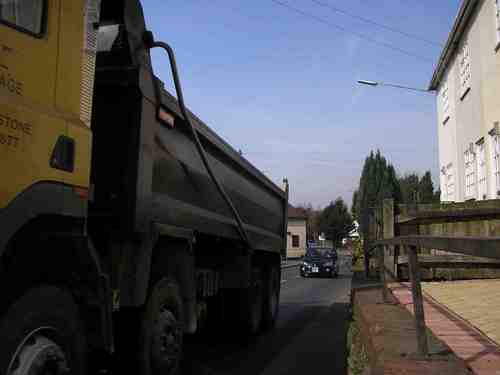 It is hoped that the PC meeting of 3rd September will discuss the 4 Parish Alliance, and choose two members to attend the inaugural meeting.

EXTRACT FROM THE DRAFT MINUTES OF BOROUGH GREEN PARISH COUNCIL MEETING 6th AUGUST 2007


43. Oral reports from Members and Clerk

Celcon planning application and the Borough Green & Platt Bypass: Cllr Mrs Murray has written to the Leader of KCC. All members had received copies of a letter to the Leader from BG-TAG. Agreed that a letter will be sent from the Parish Council expressing extreme anguish. Noted that Mr Taylor has tabled a question in this connection at the next meeting of the KCC/TM Joint Local Board: Chairman will liaise. Chairman read a proposed Statement from Borough Green Parish Council. Final wording as below agreed for Publication:

'Borough Green Parish Council is disappointed that the Judicial Enquiry found the Certificate of Lawful Development, issued by KCC prior to the Public Enquiry into the Celcon Factory, to be "unlawful". As a result of which H+HUK have withdrawn their application for construction of a new factory and with it the funding for the Borough Green & Platt by-pass. Nevertheless the Parish Council still strongly supports the construction of a by-pass for Borough Green & Platt, particularly if that is to be achieved with public funding. This re-iterates the continuing support of the Parish Council since the first proposal in 1991 for the provision of a by-pass with its attendant benefits. The Parish Council will continue to apply pressure for KCC to provide funding for its construction, recognizing that funding may possibly come via a planning gain'.